Well you may have heard of 'Meri Biwi Se Mujhe Bachao' but here the case was different where an erring husband asked his wifey dear to help him. Interesting na?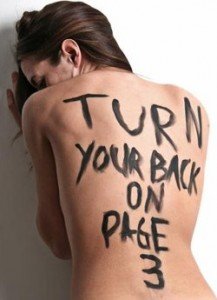 Last night I got a call from an former uber model wife of a filmstar requesting me to censor certain explicit details about her husband's acts. In fact a loyal reader of this blog, (which aims to reveal the true colours of our so-called celebs) commented on a piece and added some very scandalous details of the actor hubby. Now the Mumbai gossip circuit read this blog and the comment and news spread like fire and so to save his skin, the star took help of his wife who contacted a senior designer who I respect a lot, to reach me.
An advice for the model wifey – How many people can you stop from spilling the beans? The husband of yours gets hold of young girls at Delhi's posh club and uses his starry status to trap young, star-struck girls. I have clearly heard him say to young girls, "Come with me. I'll make you famous." Nobody is so big  that he can get away with anything!