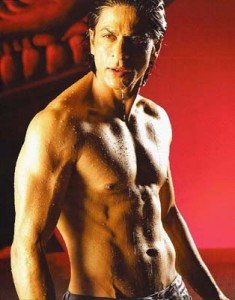 Have you heard of the latest technique to tone your body, i.e to cut all that flab, love handles, butter-chicken tummy and make the thighs less thunderous? If not, let me enlighten you. It's called Body Sculpting. Remember Shahrukh Khan overnight got 6-packs? Well that was the magic of 'Body Sculpting'. Don't believe me? Go ask Farah Khan who in a weak moment let the secret out. SRK got his Body Sculpted abroad but now you can get it done at your saddi Dilli.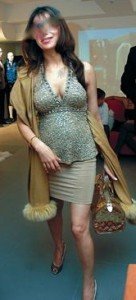 Ask Tashu, the compulsive party-hopper. She got it done at Amatraa. Body Sculpting is a non invasive procedure whereby through laser the fat cells are eliminated and the muscles are toned as per the client's requirement. But hey, it costs a whole lot of money.
Not only Tashu but another prominent 'brand whore' got it done too. I am in the process of substantiating the facts and as soon as I do it, will spill it here.
So folks if you are desperate for a 6-pack or a 8-pack or a well toned body, forget the older and tougher ways of dieting and gymming. All you got to do is opt for 'Body-Sculpting'. Oh yes, provided you have the moolah.