Folks, wanted to share this bit of news that I came across. I do support the BSA's reasoning behind banning the Louis Vuitton Ad!
Britain's Advertising Standards Agency (ASA) has banned two Louis Vuitton ads for misleading customers.
One of the ads depicts a seamstress sewing together a handbag with text that reads, "The seamstress with linen thread and beeswax. A needle, linen thread, beeswax and infinite patience protect each over-stitch from humidity and the passage of time. One could say that a Louis Vuitton bag is a collection of details. But with so much attention lavished on every one, should we only call them details?" The other ad shows a seamstress making a wallet.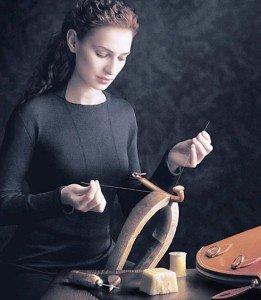 The problem–at least for complaining clients–is that Louis Vuitton's luxury goods are made by machine. Louis Vuitton confessed that sewing machines are used in the process but that the "production of the bags was 'not automated' and that there were over 100 stages in the making of each bag," according to the Daily Mail.
However, that's not enough to sway the ASA, which maintains the ads are deceptive.