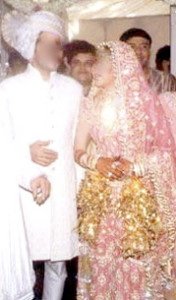 One bitten, twice shy. Twice bitten, never shy! This seems to be the credo of this Delhi guy who is having an extra-marital affair with a Delhi socialite whose marriage to a NRI playboy was doomed right from the beginning. I guess by now you know whom I am talking about…'Sona' munda 😉 and fashionista who married a NRI Playboy 😉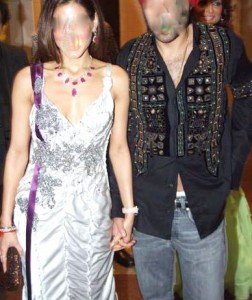 The Sona munda was first married to a Mumbai girl. The Mumbai girls is soon getting married to a film star post a 'now on; now off' long affair. The guy's second wife is a filmstar (though all she has in her kitty is a ceiling fan commercial). The present marriage has gone through its share of crisis but I thought post the birth of the second child things would stabilise. But no, now our dude has hooked up with this pinochio-nosed girl whose marriage was a massive affair. Phewww…where do they get the energy to hop on from one woman to another?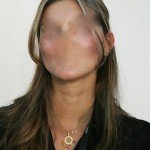 The lady in this hot new love affair that's become cocktail conversation is hooked up with the jija ji of a super star actress with whom she did a commercial for a soap brand. Her marriage as I had mentioned before was doomed from the beginning. The goss was that the very next day of their wedding she caught her playboy NRI hubby with blonde babes red-handed. But recently after the NRI dude went in for a rehab, things looked up between the two. But I guess these long distance marriages and that too with playboys hardly survive. The socialite lady can't be blamed for hooking up with someone else. But why go for a married man? Why baby why?
Anyway, it's their life but I am sure once this news of Sona munda and fashionista cum socialite's torrid affair comes out in open, tabloids will have a gala time. And yes, I will definitely keep you posted.