Guys I was there at IIFA 2010 @ Colombo blogging on IIFA. It's purely the reason I haven't been able to feed you with news on FashionScandal. Sorry for that.
Well coming back to IIFA, if you thought Lara Dutta and Mahesh Bhupathi are going around, you are mistaken. Bhupathi was there in Colombo just for a day. After he left, I spotted Lara with this unknown Sri Lankan guy. Their was certainly some great chemistry between Lara and her Lankan beau. All that I managed to dig out was that this Lankan bloke is a loaded dude.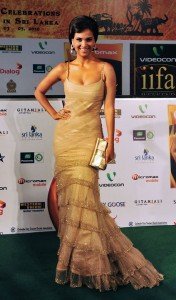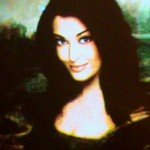 The Bachchans as you know gave IIFA 2010 a skip. Yet Paa won Amitabh Bachchan the Best Acto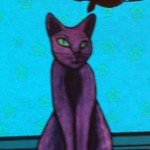 r Award. But do you know how smitten Abhishek Bachchan is by Aishwarya. Reitesh Desmukh said, "If Aby Baby were to make a painting, he would paint Ash as Mona Lisa". Have a look at the picture below. Ranbir Kapoor too gave IIFA a miss but Boman Irani said, "If Ranbir was to paint a canvas, he would paint a Kat, oops a Cat". Salman definitely wouldn't like the piece of art!
And the two famous love-birds, Kareena and Saif have been fighting. The fight is over Kareena's figure. Bebo isn't size zero anymore and now looks curvy enough. But Saif doesn't like it. He has been rather vocal about Bebo should lose some weight. Come on dude, we think she looks better with some curves. Waddya say?