Now we have £100,000 Heels. British jewelry designer Christopher Michael Shellis has handcrafted the Eternal Diamond Stiletto that dazzles with a smattering of Gold Bling. The Stiletto is made entirely from pure gold and diamond and costs a whopping £100,000 per pair. 
Each pair of super-luxurious Borgezie stilettos features 2,200 brilliant cut diamonds and pure gold. It took Shellis three years to finish designing the Eternal Diamond Stiletto, and he's selling the shoes with a 1,000-year guarantee. Christopher Michael Shellis has already received orders from a number of global celebrity fashionistas.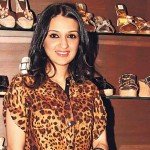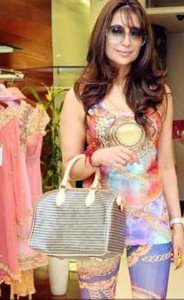 I was wondering who all from India would lap it up. Shilpa Shetty could if she purrs in front of Raj Kundra and so would our Delhi's socialite Tanisha Mohan. She need not purr also. All she got to do – 'Rob darling, I must own that Eternal Diamond Stiletto and be the first one to do so in India.' Guys any other names you can think of? Anu Dewan? Naah…her hubby's dhanda isn't doing great. Queenie? Farhad doesn't have that kind of moolah. Who else???