Six of our Indian designers are participating in the prestigious Tranoi fair to showcase their Spring/Summer 2011 collections to the fashion ambassadors and global buyers who flock to Tranoi in Paris every season to book their merchandise.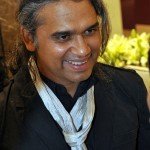 Like every season, Tranoi fair runs concurrent to the Paris Fashion Week and this time too it's on from the 1st of October to the 4th October 2010. However Tranoi Womenswear is spread over four prestigious venues in Paris, namely the Palais De la Bourse, Espace Montaigne, Carrousel De Louvre and the Parc Royal. The four venues host four categories of designers. Palais De La Bourse is for Contemporary Designers, Carrousel De Louvre is for Avant-garde Designers, Espace Montaigne is for Luxury & High-end Designers and Parc Royal is for the new ones.
Our designers are spread in tow categories – Avant-garde and Luxury and High-end Designers. Namrata Joshipura, Rohit Gandhi & Rahul Khanna and Sanchita Ajjampur are categorized as Avant-garde designers and are housed in Carrousel De Louvre. Rajesh Pratap Singh, Ranna Gill and Tarun Tahiliani have been categorized in Luxury & High-end designers and are housed in Espace Montaigne.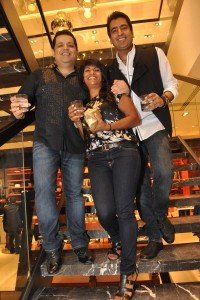 The designers are all excited about Tranoi and swear by its world-class organization and exposure to world-class buyers. Rohit Gandhi said, "We are a regular at Tranoi, both at the Menswear and Womenswear tradeshows. Tranoi is the window to the West for us Indian designers." Ranna Gill shares similar sentiments about Tranoi and said, "It is very difficult to get selected by Tranoi and probably that's why truly talented designers get access to Tranoi. Tranoi got me some great buyers and it is one tradeshow I won't miss for anything on this earth. Pratap who has been a veteran at Tranoi says, "If a designer is looking to tap global buyers of repute, Tranoi is the only place to be."
Started by Armand Hadida and now being managed by his son, Michael Hadida, Tranoi follows a very strict selection procedure and besides the above six, the only other designers who have ever been to Tranoi fair are Abraham & Thakore and Rohit Bal. We at Stylekandy will keep you posted on how these six designers are faring in Tranoi from 1st till the 4th of October 2010.