Page 3 wannabes employ various tricks to catch the attention of shutterbugs at various dos. In fact there are so many ways, some very indigenous ones this desperate wannabes use that I can write a '101 Ways to be on Page 3'. Any willing publisher here?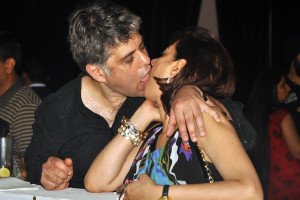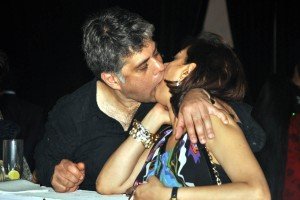 Well one of the tricks used by P3 wannabes was spotted by the shutterbugs at the launch of the multi-brand designer store – The Collective at Emporio last night. See the pictures here. They seem to be very hungry. Nowadays Page 3 dos don't serve finger foods, just free booze. Can you identify the couple? I am so dying to know who they are.
And see how effective this trick is. Most of the photographers at the do went click-click when they saw the two wannabes snoggling. I asked few, "Kaun Hai' and there was a chorus reply – 'FARZI LOG"!