Sush, the affable and gorgeous Sushmita Sen is still struggling with her weight problem. Earlier her face bloated. Rumour mill said Sush has a drinking problem. Subsequently she got in to shape.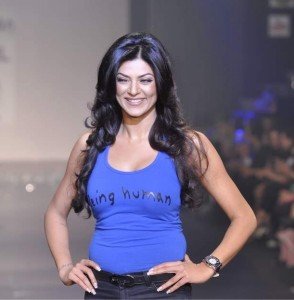 Last I saw Sushmita Sen was at the Being Human show at the HDIL Couture Week and I found that her waist has expanded. It's more like a donut now. Mad About Donuts? No, not me. See in this picture how that patli kamar is like a kamra now!
Hope Sush would have worn the latest in Shape-wear – Squeem before strutting down in a singlet. Squeem is made in Brazil. It's sort of a girdle made of cotton an rubber, which squeezes your body and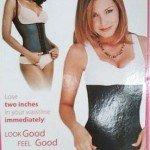 creates a slimmer silhouette.