I am not joking. There will be special edition Louis Vuitton Saris designed by Marc Jacobs available as LV celebrates Diwali across the world. This is LVs way to thank India for being a great market for its luxury goods.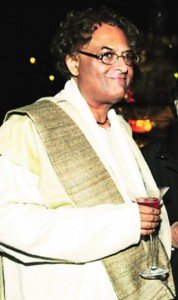 LV has commissioned art curator Rajeev Sethi to do the LV window based on Diwali. From Buenos Aires to Beijing and Delhi to Dubai, all LV Store Windows will be decked up in Diwali theme designed by Sethi. It's for the first time ever LV is doing a festival themed window apart from Christmas and new Year. And mind you, this Diwali Window isn't just for LV stores in India. All LV Stores in the world will have the Diwali Window. Wonder how Beijing gonna take this 'Indianisation'.
Any yes Marc Jacob designed LV Saris are also in the offering.