Folks I am not so well versed on this – if it is a legit business to sell Exotic Leather goods in India. Informed readers of this blog are requested to throw light on this.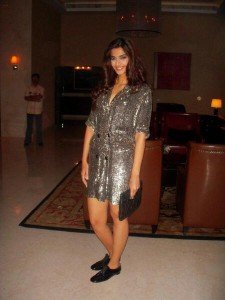 Sonam Kapoor bought a Salvatore Ferragamo Stingray Razza Long Clutch from the Ferragamo Store in DLF Emporio in New Delhi and for, which she was scrupulously overcharged by Rs.15,000 by the Store management. I mentioned about Sonam getting fleeced by Ferragamo, India in this Blog but Soam didn't care to bother. Agree she's making enough money to ignore a paltry 15 grand but on the hindsight, possible that she kept mum because she bought an Exotic Stingray clutch, which may not be a legal thing to do.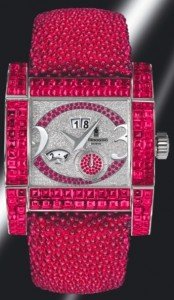 I think dealing in Exotic Leather Goods is not Legal or else why would Louis Vuitton store in Delhi be raided few years back???
It's not just Salvatore Ferragamo that may be selling Exotic Leather Goods. I myself saw premium De Grisogono watches in Stingray Leather Straps.
If this is all illegal, we must bring it to the notice of the authorities.