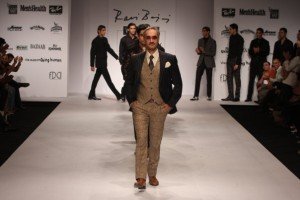 Dandy designer Ravi Bajaj ain't single no more…well that's what an insider told me.
Apparently Mr. Bajaj has tied the nuptial knot in a civil marriage in Las Vegas with his long-time companion, Binti Malhotra who handles the Marketing & Communication aspects of the label Ravi Bajaj. 
Congratulations Ravi and I hope she must be the one who makes the best Espresso and knows the ideal temperature at which one needs to serve your favourite champagne – VCP!