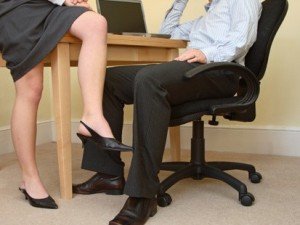 Well I am not saying that but then that's the story with most of the business families. Rich heiress of a business empire has rarely succeeded in love with the poor man of her dreams toiling in papa's company. It usually ends with filmy dialogues, "Baby what you spend on cosmetics in a week is what he earns in a year. Uski aukat hi kya hai?" And then the poor employee not only loses his love but his job too.
This is exactly the story of Anjani Kasliwal, daughter of Nitin Kasliwal of SKNL. Anjani is heading the the luxury division at Brandhouse Retail, a listed subsidiary of SKNL. Brandhouse manages the retailing of international brands like Alfred Dunhill,  Reid & Taylor, Stephens Brothers amongst few others. 
Love bloomed at workplace and Anjani started seeing Kalpesh Parekh, the Deputy GM of Reid & Taylor who was almost 15 years older to her. "Boss' daughter seeing an employee" soon became office gossip and in no time the Company Chairman, Nitin Kasliwal got to know of it. That was the end of Anjani – Kalpesh love story. Kalpesh had to leave Reid & Taylor. Presently the guy is working at Finex Distribution.
Anjani, 25 is a pleasant looking girl. But she's got this uncanny fondness for men older then her. A li'l birdie tells me that something's on between her and the man who's the Polo guy of the city. Reid & Taylor sponsor a Polo tournament too! Guess papa hasn't got a whiff of this!