Alexander McQueen killed himself with an overdose of drugs and now it seems that the other famous, or should I say infamous Brit designer, John Galliano's outburst at the Paris cafe was fueled by drugs. Yves Saint Laurent died fighting his drug problem, Gianni Versace met his killer at one of his coke binges and Marc Jacobs and Calvin Klein accept their drug problem. Drugs seem to be the biggest scourge of the fashion world. Yet fashion courts drugs!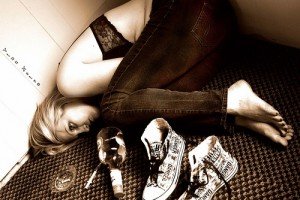 Remember the era of Heroin Chic & Rehab Chic? Dior better consider Heidi Slimane's drug problem before signing him on as his name is doing the rounds.
Galliano's friends; rather experienced substance-abusing friends, Kate Moss and Naomi Campbell have advised him to check-in to the high-profile rehab – The Meadows! Kate Moss managed to resurrect her career post getting caught sniffing cocaine on camera and I think Galliano too will bounce back surely because of his immense talent. 
Hope our desi fashion fraternity realises the peril of substance abuse. However more than Indian Fashion, I feel it is Bollywood that would sooner or later crumble because of rampant drug abuse. I can count names on my fingers of stars who DON"T sniff cocaine. Most do, and when you spill the beans they go ballistic screaming from TV Channels and sending legal notices to poor scribes about us trying to taint their image. I too got a legal notice and mouth full of abuses from one such Bollywood's (fading) Star. But then I care a Damn!