Elizabeth Taylor, the Hollywood icon who recently passed away had a strong India-Connection. Liz was an ardent follower of the disgraced godman, Chandraswami. She met Chandraswami in one of his numerous trips to the US when she was diagnosed with breast cancer. Those were the hay-days of Chandraswami and he had powerful friends across the globe. Chandraswami, a Tantric was also known as a healer besides being the wheeler-dealer he was popularly known as. Elizabeth Taylor met the fraud Swami for his 'Healing' touch.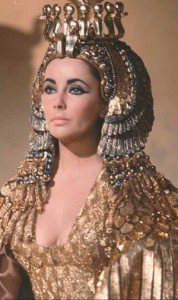 Tantric powers of Chandraswami probably worked on Liz Taylor or probably it was just a coincidence. After Swami's healing touch, Taylor's breast cancer reportedly came under control. Since then Elizabeth Taylor had blind faith on Chandraswami and people close to Swami say that she called the Swami every year on his birthday, even last year. Poor Swami is left with only Adnan Kashoggi amongst his famous global friends.
Now Chandraswami has fallen from grace thanks to all his scrupulous deals but he has a lone Bollywood disciple in Preity Zinta. Preity met him last year at the Kumbh in Haridwar. Oh, even Neetu Chandra is a Chandraswami disciple. But hey, neither Preity, nor Neetu Chandra can remotely be what the iconic Liz Taylor was. Poor Swami, what a fall!