On the day when actor Shiney Ahuja was sent to jail for 7 years after convicted by the Mumbai court for raping his 20-year-old  maid in 2009, I found it fiiting to share this bit of interesting news that has been sent to me by a loyal reader of 108.168.206.104/~fashions/. He/She goes by this psuedonym –Namisjh.
Here is the unedited verbatim of Namisjh spicy report:
Namisjhs
Submitted on 2011/03/30 at 11:03pm
Preity Zinta loves good-looking men! In 2007 during Har Pal shooting Preity Zinta was found barging into Shiney Ahuja's van who was giving her the cold-shoulder. Can Shiney Ahuja who is an introvert and a professional and keeps distance from his female co-stars do something like this (raping his 20-year-old maid) or as his wife says he is implicated wrongly?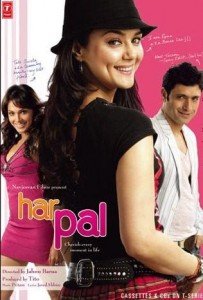 30 October 2007 (Sawf News) – We are sworn to mind our business and confine ourselves to what the stars want us to hear when they come courting the press to promote their films but just every now and then a doozy of a rumor falls into our laps. This one involves rumblings of a certain off screen connection developing between Preity Zinta and her co-star Shiney Ahuja. 
 Pretty intriguing, wouldn't you say? Our snoops on the sets of Jahnu Barua's film Har Pal tell us the two are quite a pair. Har pal inseparable. Yes, yes, just good friends and all that, but it seems Ms. Zinta loves popping into Shiney's make-up van as often as she can between shots. Well, we guess that settles the age-old question of "Your place or mine?" Clearly his. But his van? No, nothing as juicy as catching anyone red handed, but certainly red faced. Seems Preity trooped into his van, robustly and with great familiarity only to realize he was not alone. Embarrassed and struggling to cover up the true reason for her boisterous entrance, she fumbled with excuses and finally told him she was there to call him for their next shot together. Well, unless Ms. Z has taken a pay cut and donned the cap of the Assistant Director it clearly wasn't her job to do so. Which clearly means, she's a terrible liar or, and just as bad, so eager to be constantly in touch with him that she's taken to borrowing the duties of a stars' inferior, the crewmember. What's next, Preity running around as his spot boy with Umbrella hovering over his shiny greatness?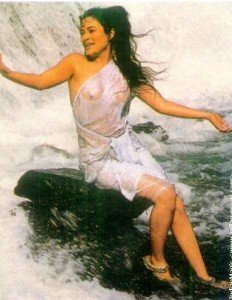 Either way, the reasoning was as sheer as Mandakini's saree under a RK waterfall and it left Shiney stuttering for a response. He excused himself from his Filmi guests and went to the door to have a hushed word with her. Unnaturally cheerful, she wished them all well and extricated herself as best as she could for her faux pas. 
 Shiney, ever the "gentleman", thought the best way to underplay the situation was to make light of it. He commented with a shake of the head and a well-practiced sigh, the old Aunty just wouldn't leave him alone. Yes, poor dear, sick of the harassment from his senior heroine, is he? So much so, he's signed on the dotted line to act in another film with her. Oh, but at least the chemistry boiling between them will have some relief what with the new script apparently an intimate look at the breakdown of a once loving marriage. Funny, isn't it how art imitates life. Oh gosh, that isn't to suggest Shiney Ahuja, if rumors are to be believed, may be doing a lot more practical of a study of how to mess up a marriage.