There are different styles of taking a shower or a bath. The typical Desi style is to squat and pour mugs of water from a bucket. Some who find it difficult to squat, use a low height plastic stool to sit on it. The urban style is usually to step under a shower.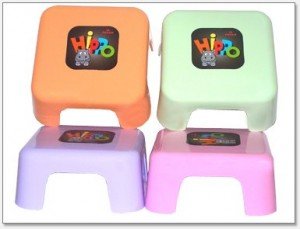 I was shocked to discover this very Desi plastic bath stool at none other than Sanjay and Shalini Passis' dream house. The modest stool isn't what you expect in a designer home, which sources say costed all inclusive a whooping Rs. 300 Crores. How did I discover the bath stool? No I wasn't invited to the majestic Passi House but my eyes, always hunting for details found it in the photos in the May issue of the Wallpaper magazine.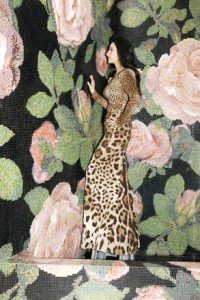 Check out this picture in which Shalini Passi is posing in a leopard print dress by Dolce & Gabbana, in the rose-motif mosaic-tiled bathroom. If you look at the bottom end of the photograph, you will see her standing on the Desi Bath Stool. I am amazed at both, to see a stool in the designer bathroom and oversight on Wallpaper Magazine's part who could have photoshopped and erased that ugly stool.