Seems like Cannes Film Festival is more about Fashion & Luxury than Films. Louis Vuitton and  Roberto Cavalli are among the international luxury brands to have recently opened dedicated stores during the upcoming CANNES FILM FESTIVAL 2011. Chanel is the latest brand to announce the set up of a pop up store in Cannes, during the festival, at Majestic Hotel.
Other major luxury brands such as Yves Saint Laurent, Elie Saab, Gucci and Van Cleef Arpels are setting up showrooms at Martinez Hotel, mostly to provide assistance as well as last minute "touches" for the hundreds of celebrities who will be wearing luxury branded clothing, accessories and jewellery.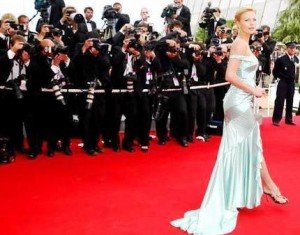 Chanel is setting up its pop-up store or say, a temporary showroom at the luxury Eden Roc Hotel, in a large suite. Karl Lagerfeld, himself, will be present for several trunk shows and fittings with his "muse" celebrities as well as top haute couture clients who will be in Cannes for the duration of the Film Festival.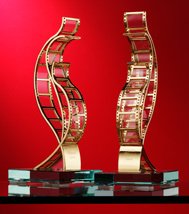 Christian Dior will set up its beauty and fragrances displays at Martinez Hotel and will organize its traditional Cannes event together with ELLE magazine at Eden Roc Hotel on May 20th.

Swiss jeweller CHOPARD, which is also a main sponsor of the CANNES Film Festival, will organize on May 14th, its traditional Trophée Chopard event, which this year will celebrate 10 years under the patronage of Robert de Niro, who is also the President of the Jury of this year's edition. The Chopard Trophee rewards the talent of two young actors, each year, counting among its previous winners: Marion Cotillard, Jonathan Rhys-Meyers, Diane Kruger and Gael Garcia-Bernal.