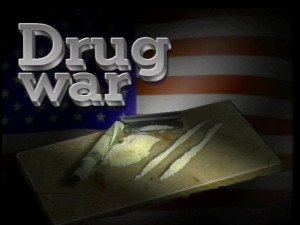 I was intrigued by this story that appeared in The Guardian. Mexican drug traffickers in Ralph Lauren Polo shirts have become unofficial promoters of the label among disaffected youth, much to the distress of the authorities. 
The trend came to light in August 2010 with the capture of the capo Edgar Valdez Villarreal, aka La Barbie, who was brought before the press wearing an immovable smirk and one of the Polo shirts in
green. Jose Jorge Balderas Garza, known as El JJ and accused of shooting Paraguayan football star Salvador Cabañas in a nightclub, was detained four months later wearing the same Polo shirt in blue. La Barbie and El JJ were associates of the Beltran Leyva cartel but at least six alleged members of other organisations – the Zetas, the Acapulco cartel & the Southern Pacific cartel have been arrested in the same Ralph Lauren Polo T-Shirts. 
Though the Original Ralph Lauren Polo tees sell for about $150 (Rs. 7000 approx.), but just like in India knock-off versions are doing a roaring trade on the Mexican streets at a tenth of that price. A psychologist explained, "There is an aspirational crisis in Mexico today in which young people have lost faith in legal means for social advancement and see the 'narcos' as figures of respect." Or, in the words of a vendor, "The kids want to look like the bad guys."
I'm sure Ralph is thrilled!