Four years after choosing Puducherry, erstwhile Pondicherry for its first manufacturing plant in Asia, French luxury goods giant Louis Vuitton has decided to sell its Indian unit to a Chennai-based firm – Leather Crafts India. The management made a formal announcement about exiting India on June 13. And guess what's the reason behind LV saying bye-bye to India? It's Labour Problem. Louis Vuitton's decision to sell the unit comes as a major blow to India's image as a competitive cost destination.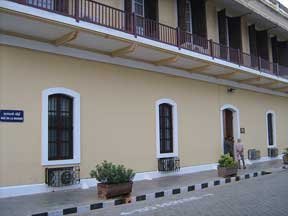 Louis Vuitton Moet Hennessy (LVMH) Group set up its Indian back office subsidiary  as Les Ateliers De Pondicherry (LADP). LADP was set up jointly by Louis Vuitton and the Puducherry-based leather fashion brand Dilip Kapoor's HiDesign. HiDesign did not take a stake in LADP but Louis Vuitton took a 5% stake in HiDesign. 
The prospect of a change of management sparked labour unrest with the 200-plus Indian employees on LADP's rolls going on strike since June 13 demanding that the firm regularize their services before winding up its operations and handing over the unit to the new owners. LADP has two plants—one in Kurumbapet here and the other in Perambai in Tamil Nadu—to manufacture leather components for Louis Vuitton products. The management's announcement about exiting India on June 13 triggered the labour problem. LADP, which had regularized the services of its administrative staff, had not confirmed the 240 workers on its rolls in the last four years.