Amy Winehouse, the Grammy-award winning singer who has battled addiction problems for years, was found dead on Saturday at her apartment in London, the police said. She was 27.
Now if you wondering what the hell is 'J' Club, well Amy joins the legends of Rock – Jim Morrison, Janis Joplin and Jimi Hendrix, all of who died at the age of 27 because of Drug Abuse. Kurt Cobain and Brian Jones of the Rolling Stones too died at the age of 27 and they too succumbed to drug abuse.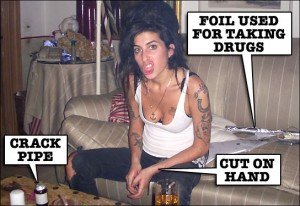 The police were called by an ambulance to Ms. Winehouse's apartment in Camden, North London, shortly before 4:05 pm, the police said in a statement. Ms. Winehouse was pronounced dead at the scene. "Enquiries continue into the circumstances of the death," the police said. "At this early stage it is being treated as unexplained." But then it's rather obvious that Amy Winehouse's Drug and Alcohol addiction lead to her untimely death. Winehouse canceled her European tour last month after a performance in Serbia, where she was booed by the audience for stumbling around the stage and forgetting her lyrics. The British singer has been repeatedly treated for drug and alcohol abuse and stayed in the Priory, a London clinic that treats addiction issues, before touring Europe.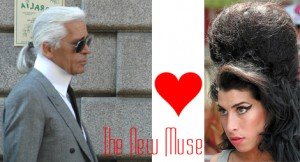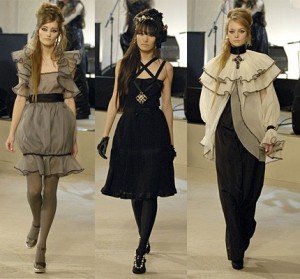 At the prime of Amy's career – in the year 2007 –  designer KARL LAGERFELD, claimed that the beehived singer, who was nominated for six Grammy awards that year, is his new muse. Drug addiction, bulimia and a jailed hubby, troubled AMY WINEHOUSE looked like a walking disaster zone. Wonder what Lagerfeld found so AMusing??? And he has even compared her to Sixties French actress BRIGITTE BARDOT and said, "She's (Amy Winehouse) a style icon."