The 2nd Delhi Couture Week kicks of tomorrow at the Taj Palace Hotel. The faux fashionistas of the city are all talking about couture so I need not bore you with the same stuff.
Have you heard of Couture Condoms, Couture Drugs, Couture Donuts or Couture Coke (the drinking one, not the snorting one)??? Well they do exist.
COUTURE DRUGS: These drug-chic Achraf Amiri 'Fashion Victim' images depict several different narcotics adorned with high-end couture logos and motifs. Who knew that a Burberry syringe could look so classy? The pictures themselves in this Achraf Amiri 'Fashion Victim' series are perfectly executed to seamlessly integrate iconic fashion prints, but I think the most stunning thing about these thought-provoking images is their powerful message. Is the user addicted to fashion like a drug, or is she a slave to consumerism and materialism?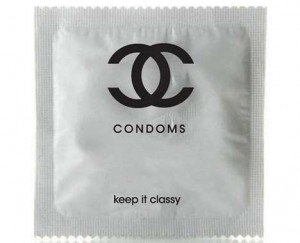 COUTURE CONDOMS: A condom just isn't the same without a little bit of Louis Vuitton or Gucci inscribed onto the smooth latex surface. Granted, it's a lot more expensive than traditional Trojans, but this is the ultimate way to gain attention in the bedroom. These couture condoms demonstrate how fashion moguls are pushing their way into all facets of their consumers' lives. The Louis Vuitton condom is covered with the brand's traditional logo and for $68 you can buy these prophylactics and impress your lover. Just imagine taking your hot date out to dinner in that Marc Jacobs suit only to follow it up by a side dish of couture condoms at the end of the night. This may make loving slightly pricey, but at least you'll look good while doing it.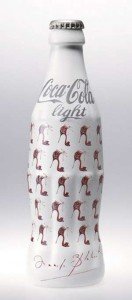 COUTURE COKE BOTTLES: Manolo Blahnik used to design Coke Bottles before embarking on designing shoes, thanks to Diana Vreeland's suggestion. This is the second time that Manolo Blahnik has been asked to outfit the most popular bottle on earth, that of a Coke. Back in 2005, the charismatic Spanish designer produced a white and red leafy design for Coca-Cola Light, reportedly inspired by thinking of what makes him smile. The new Blahnik design is equally joyful and bright as the last one, with its white background and patterned with numerous stylish Manolos, catering nicely to the shoe fetish. Following his daring footsteps, Roberto Cavalli, Karl Lagerfeld and Nattalie Rykiel produced their own striking versions of the fizzy bottle, raising the stakes on designer bottles.