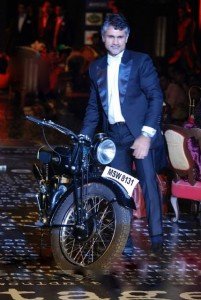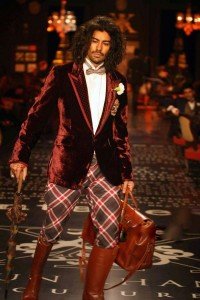 Yesterday Van Heusen India Menswear Weak (VHIMW) 2011 opened with Mumbai designer Arjun Khanna's 'Action Men' Collection. Those who did not attend the HDIL Couture Week 2010 enjoyed Khanna's well-presented show but for those who did attend the HDIL Couture Week last year it was a too much of a feeling of deja vu.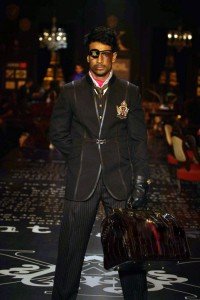 Arjun Khanna's collection at VHIMW 2011 had old clothes literally. Worst, he did not even make the effort of styling them differently or pairing them in variations. Even the props were same. Come on Arjun, you could have shown us something fresh. Those breeches with patchwork detailing, the Tartan pants, the pinstriped ones with red piping on side-seams were ditto what you showed us at the HDIL Couture Week 2010. Jackets too were same.
I am sure fashion has evolved over the past one year but how come you didn't? I was just praying that you don't come on to the ramp on your vintage bike as you did at HDIL Couture Week last year. Thank God for that!