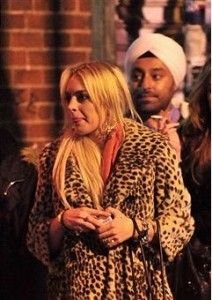 Drama Queen and 'Mean Girl' Lindsay Lohan hasn't had enough of Chatwal Khaandan. After being spotted smooching and doing lines with Vikram Chatwal at his hotel Dream, Lilo made a sour face and rudely confronted Priya Sachdev at the Dream Downtown on Wednesday night, saying with obvious disdain, "You are his wife?"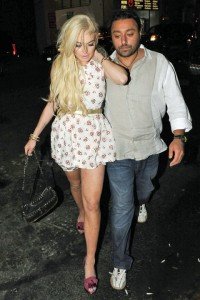 Lindsay had been staying at Vikram's house and even installed her hairdresser in the baby's room, but was told to leave before Priya arrived from India with their daughter a few days ago. In fact Pop-in-Law, Sant Chatwal tried to order Lindsay out numerous times. 
Lilo and Priya confrontation happened when Lindsay found out Vikram was hosting a dinner at the Dream, and turned up with a friend at the hotel's Electric Room. Priya was subdued and calm but Lilo was playing out her 'Mean Girls' role in real life. Sources say that Lindsay Lohan never knew Vikram Chatwal was married.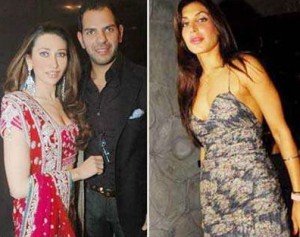 But I think Vikram Chatwal is to be blamed for it all. He flew Lohan to town before New York Fashion Week on his jet, and they've been repeatedly spotted partying together. Papa Sant Chatwal is a worried man because now Priya, the separated wife of Vikram can really claim a huge-huge alimony when the divorce settlements come up.
Sunjay Kapur's lucky that he has never been caught red-handed or clicked by the paparazzi with Priya Sachdev!