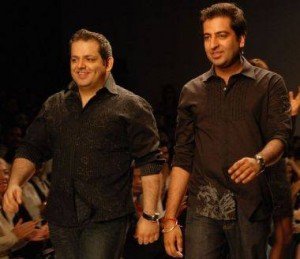 Designer duo of Rohit Gandhi and Rahul Khanna are slowly but steadily making great impressions on the Global Fashion market. Their contemporary styles with well engineered constructions & immaculate finishing and some very intricate hand-embellishment work using innovative materials have not only made them an enviable name in the Indian Fashion Industry but are also making Global Buyers to sit up and show keen interest in their collections.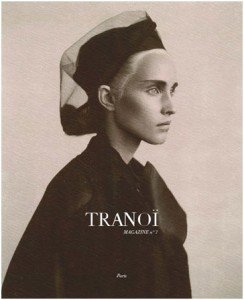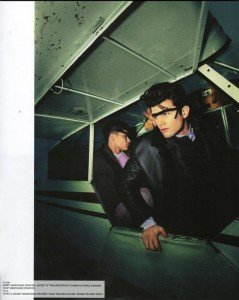 Rohit Gandhi + Rahul Khanna have been regulars at Tranoi in Paris for both Femme and Homme for quiet a few seasons now. Out of thousands of exhibitors, all of whom are allowed after strict vetting, Rohit Gandhi and Rahul Khanna's collections were part of that rarified few that got featured in Tranoi Magazine. Buyers' response and business had been good for them too.
This time Rohit+Rahul tried out the American High-Fashion Market by participating in Coterie Tradeshow, a prestigious fashion fair that happens in New York. It is not often that Buyers show great response or place orders to first-time exhibitors at Coterie but then Rohit Gandhi and Rahul Khanna were
lucky to break that trend. In fact WGSN, one of the world's leading fashion and style forecaster had put up Rohit Gandhi + Rahul Khanna's collection in the revered list of WGSN's 'Best-Picks' that picked up only Six Labels amongst thousands of them at Coterie. You can read it here: http://wgsn.blogspot.com/2011/09/live-from-coterie-tradeshow.html
WGSN Blog focuses on the trends that would favour the retailers and buyers in the US, Central and South America. WGSN publishes thousands of news and business stories each year, reacting to the events and issues in the fashion and style industries worldwide, predicting what will matter to industry professionals now and in the future. Indeed it is an applaudable achievement!