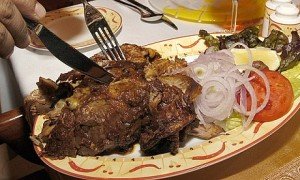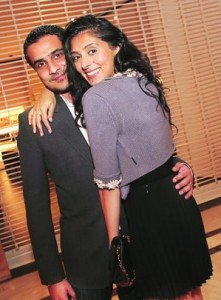 The name – 'Qureshi' use to titillate my palate thanks to the succulent Kebabs of Chef Qureshi. But now Qureshi will take us on a high of High Fashion thanks to the multifaceted Pernia Qureshi. The famous stylist, Pernia Qureshi who her friends think posed a threat to Anaita Shroff, the most sought after stylist in Bollywood of her prima-donna status has turned designer and her friends who had the privilege of seeing her debut collection are going gaga over it. By the way Pernia also made a short film on fashion, is a muse to many a designer and occasionally models too!
As if Pernia's fashion sense wasn't enough to make Qureshi's fashion label a must-have in a fashionista's closet, her close friend Sonam Kapoor is the face of the brand. It was Pernia who widened Sonam Kapoor's fashion horizon from Versace and Dolce to more esoteric labels like Maison Martin Margiela and Comme Des Garçons (though Ms. Kapoor had problems pronouncing the label correctly). Kebabs plus Butter-Chicken completes the story!
Am sure even hubby Arjun Prasad will give his valuable inputs to put Qureshi's fashion on the forefront!
Come again. What did you say? Tanisha Mohan planning to launch her label??? Ohh…Main Bolunga Toh Bologe Ki Bolta Hai!!!