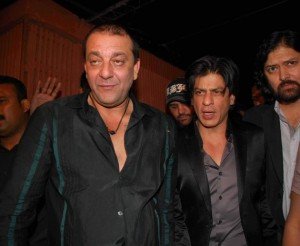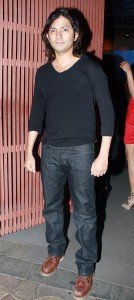 Sharukh Khan slapping Shirish Kunder, husband of almost two decade old SRK's friend Farah Khan has literally gone viral. There is no doubt about the fact that SRK did give a tight-one on Shirish's cheek but am not sure wether he was provoked to slap Kunder or not. I was amazed by the report that even Sanjay Dutt gave a tight-one to Shirish Kunder because Kunder had been sending lewd messgaes to Manyata. If that is true why the hell was Shirish Kunder on Sanjay Dutt's guestlist? Would you invite the person who sends dirty messages to your wife to your party??? I won't!
Anyways I feel SRK shouldn't have gone 'physical'. Stardom is a double-edged sword and a wee-bit Tweet shouldn't have ruffled Badshah Khan to that extent that he gets physical with Shirish Kunder. SRK's humility was one of the most loved aspect of him but sorry to say – lately I see SRK losing that humility and showing his ugly arrogant side. His constant jabs on Salman Khan, his tiff with Juhi Chawla for totally ignoring her comatose brother – Bobby, one of the brains behind Ra-One while promoting the movie, his jibes on critics who didn't have good things to write about Ra-One, his temper flaring everytime a scribe asked him on his relation with Priyanka Chopra and his tiff (though temporary) with Mehr Jessia Rampal because she complained about Arjun Rampal not getting his due credit for Ra-One. It is like if you utter a word against SRK and you face his wrath. This is not how a superstar behaves.
And i wonder why the 'slapgate' happened in the loo area. I am sure you know what I am hinting at. Was it the surge of dopamine post the visit to the 'Powder Room' that made SRK slap Shirish Kunder??? Shahrukh Khan we loved your humble approach and it is one of the prime factors that has made you King Khan or whatever you love to call yourself. Take criticism in your strides and that is what is expected out of superstars.