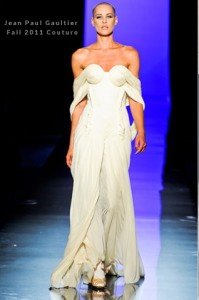 Sonam Kapoor's Big Boobies made more news than the movie Players at its Dubai Premiere. The Jean Paul Gaultier gown that Sonam wore to the Premier of Players in Dubai was from Gautier's Fall 2011 Couture Collection and if you look closely the bust of the gown is conical. 
When Gaultier made the iconic cone-bra for Madonna for her Blonde Ambition Tour, he looked to the popular bullet bra of the fifties for inspiration. Since then Gaultier has often used the conical bra in various forms in his collections and even designed one for Kylie Minogue for the photoshoot for her album – Aphrodite.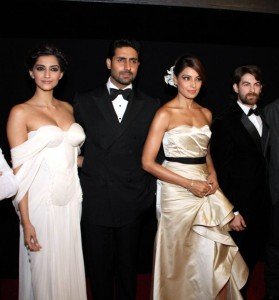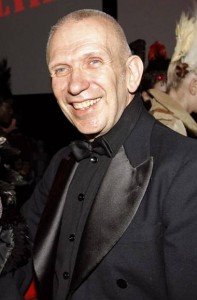 The white gown from Gaultier's Fall 2011 Couture collection is undoubtedly beautiful but with those 36-D Boobs, Sonam Kapoor did not do justice to the gown or to her look. What was her stylist thinking? Didn't she see that those monstrous mammary glands were spilling out? No Sonam, you did not look sexy, rather you looked slutty with boobs spilling out from the conical bust of the gorgeous gown. Sonam, those conical shaped bustier are simply not for you!