Fashionscandal.com yet again brings you this news first – It is finalised that designer JJ Valaya is the Grand Finale designer at Wills Lifestyle India Fashion Week (WIFW). This is the second time JJ Valaya has been opted for as the Grand Finale designer at WIFW. Fall-Winter 2012 edition of WIFW is scheduled from February 15th till 19th at The Pragati Maidan.
Why Manish Malhotra manages to get a 'Sponsored' show at WIFW? He is a horrendous designer and we haven't yet got over the horrendous show he presented at the Lakme Fashion Week last season. Yet we find Manish Malhotra doing the Blender's Pride show at the forthcoming WIFW. Is it the lure of the Bollywood Tamasha that makes Fashion Design Council of India (FDCI) offer Manish a sponsored show year after year???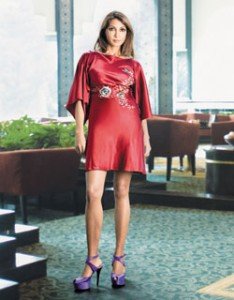 Sanchita Ajjampur has been offered the other 'Sponsored' show – The Fiama Di
Wills Show. Sanchita is a good choice though. However sources say that the Fiama show was initially offered to Ranna Gill but she opted out. The Fall-Winter 2012 edition of WIFW is marked by the glaring absence of the true Pret designers. We don't have Namrata Joshipura, Rajesh Pratap Singh, Rohit Gandhi & Rahul Khanna, Ranna Gill and Nandita Basu showcasing. Reasons? Well if my guess is right, these designers are concentrating on Tranoi in Paris.