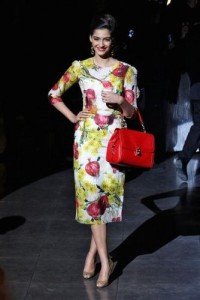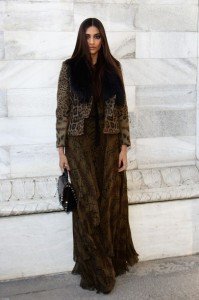 Sonam Kapoor has an agenda for the fashion industry or what? Or why else is she hopping from Paris to London to Milan to catch the Autumn-Winter 2012/13 showings at the fashion weeks? I know she has all the time as she got no movies to do but globetrotting and catching all the fashion weeks seems like the trait of a fashion addict.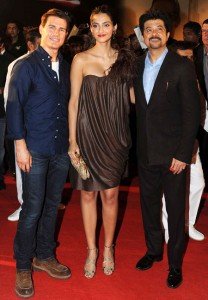 Sonam should try for a job with a fashion glossy. I don't know if any would be keen to hire her as her knowledge on fashion is questionable. Wearing expensive labels doesn't necessarily make you a fashion pro. My one-time chit-chat with her exposed her as she gaffed about Japanese labels like Comme des Garçons and it's designer Rei Kawakubo.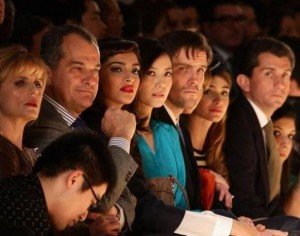 But yes I discovered from reliable sources that Sonam Kapoor is not invited by Cavalli or Gabbana to attend their shows. In fact she sends an E-mail request, which is like her resume to the fashion houses to secure an invitation. The E-mail talks about her filmography (a list of flop Bollywood movies) and also Papa – Anil Kapoor's Slumdog Millionaire claim-to-fame. There are attachments of her snaps with Tom Cruise and of editorial shoots that she had done for Indian edition of Vogue, Harper's Bazaar and other fashion glossies. I guess that is enough of hard-sell by Sonam Kapoor to receive an invitation to the front-row. Once at the show she manages to get a picture clicked with the designer and immediately post it on Twitter for Desi media to clamour for it.