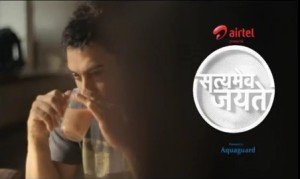 Aamir Khan's ambitious television debut with the much anticipated 'Satyameva Jayate' is fiercely guarded as "Top-Secret" by one and all involved with the project. The Teaser Ads – well they are just a tease and don't reveal much. Even the Official Song hardly gives us a sneak-peek about what to expect from Satyameva Jayate.
Well 108.168.206.104/~fashions/ dug out some vital facts for you. Satyameva Jayate is a Chat Show and Season 1 has 13 episodes out of which 10 episodes are already canned. The show dwells with a particular issue of National Interest in each episode and has guest playing a pioneering role in addressing the issue. The episodes that are already shot and ready are on serious subjects like health, water, girl-child, marriage, child issues (abuse and other), addiction and other such social issues. Each issue is debated and discussed from socio-political and economical angles.
The one-and-half hour episode is not just loaded with heavy stuff. Every episode has a musical performance and all the songs have been composed by Ram Sampath and lyrics are by the likes of Prasoon Joshi, Swanand Kirkire and Munna Dhiman. Mamu Jaan has also ensured Imraan Khan's presence in one episode and also of Sridevi in another as of now. I am sure Salman Khan will feature in one episode and am also sure that Shahrukh Khan won't in any.
So in a nutshell – Aamir Khan is all set to become the Desi Oprah Winfrey where hard-hitting issues will be laid thread-bare. There would be tears, breakdowns, laughter and hope!