Here is the much-awaited list of Delhi's TOP MILFs ('Mommies I would Love to Flirt). Let me reiterate that the list is drawn out entirely based on 'Readers Reccomendations' and I did not push in or out my personal choices. The list establishes the Capital's weakness for the fair complexioned ladies. The 'Gori-Chitti' factor still determine 'Soni-Kudis'! And yes Delhi too has RAISINS – (The plastic dolls – silicon infested, over Botoxed, lipo-suctioned aunties, and skin-pulled hags.)
Here are Delhi's TOP MILFs:
Ritu Beri, the Punjabi designer who exploited Paris Fashion thanks to her connection at the right places is a hot favourite Mommy. Junta seem to be in awe of her 'Gori-Chitti' skin and the right amount of  curves at the right places. Beri married Bobby Chadda, a rich man in the aviation business and has a daughter. Wish her designs were as popular as her looks with the folks here.
Sonya Jehan is an absolutely gorgeous and a yummy Mommy. She did a movie – Taj Mahal but after that preferred to be the good Mommy and a home-maker and stayed away from films. Sonya Jehan has this flawless porcelain complexion and very beautiful face. Boys and men of all ages find her absolutely desirable.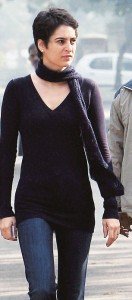 Priyanka Vadra is simply the hottest Delhi MILF. What makes her alluring is of course the power that her family enjoys yet she enamours all with her down-to-earth humility, her captivating smile and above all, Priyanka Vadra is the epitome of grace. She definitely is my Number one MILF.
Selina Bijli is a very pretty, very charming and a very graceful Mommy. Married to PVR's Ajay Bijli, Selina definitely makes hearts miss a beat even today.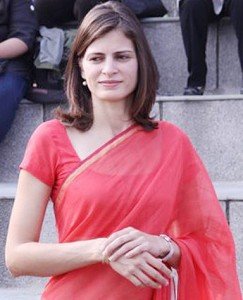 Sara Pilot is so demure and so dainty that I was absolutely sure that she would come in as a highly reccomended Mommy in Delhi's TOP MILFs. Daughter of Farooq Abdullah, Sara is married to young politician, Sachin Pilot. Sra may look all delicate and coy but when it came to love, she was feisty and married Sachin Pilot against her family's wish. But then post marriage everything was happy and cordial.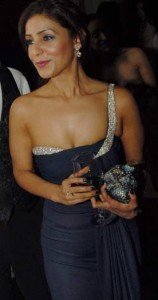 Anjali Chawla is another hottie Mommy popular with the readers here. Married to Kabul Chawla of BPTP (The Real-Estate Giants), Anajali has a good body and personal trainers love to have her as a client ;)! A self-proclaimed fashionista, Anjali Chawla is one of those typical Lunching Ladies who flaunt their Birkins and Herve Leger dresses.
Priya Sachdev (Hope she has given up the infamous Chatwal surname) has many takers. Personally I am no fan of Priya as I find her nose very odd but readers love this Mommy. Known more for her failed marriage with NRI Hotelier Vikram Chatwal than her fashion retail business – Kitsch, Priya Chatwal has a daughter and tabloids never get tired of writing about her affair with the 'Officially' much-married Sanjay Kapur (Karishma Kapoor's husband).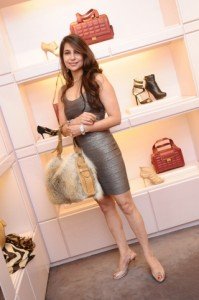 Tanisha Mohan made it to this coveted list. I think most of my readers are in awe of her. Loads of reccomendations poured in for Tashu and since I didn't want my personal opinion to interfere in the listing, here she is in Delhi's TOP MILFs.
Shalini Passi, yet another Gori-Gori Mommy has many men drooling over her. Married to Sanjay Passi whose claim-to-fame amongst other things is his closeness to Shahrukh Khan. Lately the couple have been in news for building one of the most expensive house in Capital's Tony Golf Links. The house got featured in the Indian edition of Wallpaper where Mommy Shalini Passi stood on a plastic stool and posed in her mosaic bathroom.
Seema Puri may not be a popular name amongst the younger lot of Delhi but the veteran party-crowd of the Capital who swore by the days of Ghungroo and Oasis definitely know of this light-eyed Mommy. Seema Puri has a certain sex-appeal…it maybe the light-eyes or the pretty face but she sure is a MILF for the Delhi's 'matured' shaukeens.
Now here are the Delhi's RAISINS. Ramola Bachchan got the maximum votes followed closely by Feroze Gujral and Kalyani Saha. I was thinking Tashu too would feature here but she got lucky. Shabnam Singhal, Divya Burman and Payal Sen are also in the RAISINS List.