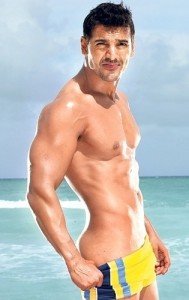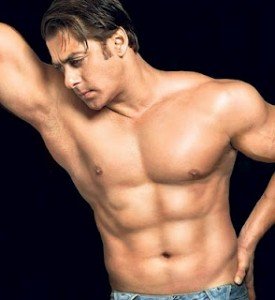 Many of us believe that it was Salman Khan who started the trend of taking off his shirt in Bollywood. But that is not correct. In fact much before Sallu Bhai went shirtless and John Abraham gave a sneak-peek of his butt, it was the Bollywood Baddies who did not just took off their shirts but the pants too. These legendary Bollywood Villains neither had six-packs to flaunt nor waxed their chests. They were just Au Naturale!
Here you can see Danny Denzongpa in nothing but his black frenchie. Danny is naturally hairless like most of our brethren from the North Eastern states and I must add that he looks fit. Aaaooo…Shakti Kapoor too bared it all with just a cloth thrown over his vitals while Ranjeet went totally bare and did not even hide behind a loin cloth.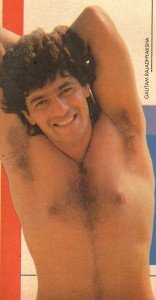 Aditya Pancholi who made his debut with Nari Hira's video movies, too posed in the buff for one of Hira's seedy movies. And why the hell is Chunky Pandey showing-off his hairy arm-pits???