The Capital is abuzz with the news that die-hard socialite Tanisha Mohan aka Tashu has been appointed the Brand Ambassador of Gucci in India. I am still in the process of establishing the truth about it as their has been no response from Reena and Ashok Wadhwa, the licensee of Gucci in India.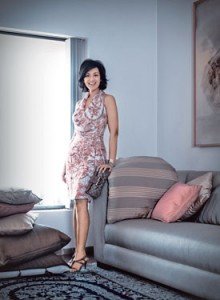 But I am not surprised if Wadhwas actually appoint Tanisha as the Ambassadress of the Brand in India. Why? Simply because Tashu's very close friend is the top customer of Gucci in India. Any businesswoman/man would go to all extent in keeping the elite customer of their's in good humour.
By the way globally the luxury brands don't have a policy of appointing 'Brand Ambassadors'. At the most they sign-on a celebrity to endorse the brand through advertisements. Hence I am sceptical how Gucci Headquarters will take to the news of their Indian Licensee appointing a local Brand Ambassador.