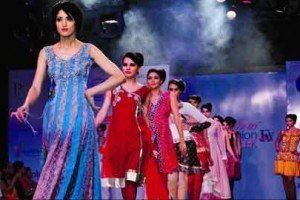 The number of Fashion Weeks and Fashion Bodies India have is greater than the sum total of Fashion Weeks held in London, Milan, New York and Paris. Besides the primary two – the India Fashion Week organised by Fashion Designers Council of India (FDCI) and Lakme Fashion Week organised by Reliance-IMG the other Fashion Weeks are nothing but trash. A 'Fashion Week' is B2B Model where fashion designers showcase their collections to Buyers and Media. The trashy ones are just 'tamasha' where there is absolutely no business.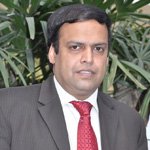 Now a Uttar Pradesh based Real-Estate Group – AMR has ambitiously got on to the bandwagon of Fashion. The promoters of this Company have absolutely no experience of fashion business yet they have forged a body called India Fashion Council. Most amazingly India Fashion Council is a 'Proprietorship' firm. Anybody who knows a bit about 'Councils' and their memorandum should know that 'Council' is a non-profit body and can never be floated by a 'Proprietor'. The fraudulent ways of AMR's IFC is further exposed by their 'FALSE' claim of being associated with a Leading English Newspaper of India. The objective definitely has nothing to do for the growth of Indian Fashion and fashion Designers but to garner publicity for their real-estate brand. The group has roped in some mediocre event company and a former FDCI executive along with few senior fashion journalists to put together a fashion week.
The way AMR went about the whole deal was rather unscrupulous. First they approached FDCI showing interest in sponsoring a fashion week. Later they announced forming a fashion council. Anyways there are dime-a-dozen designers who they can lure in by paying money to do a show but that's about it. Many ambitious people and groups have attempted to form councils and fashion weeks but all have burnt their fingers.
It is high-time our designers shun these fly-by-night operators and not let them dilute the concept of 'fashion week' for their personal gains.