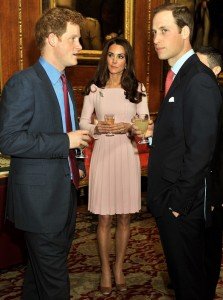 Queen Elizabeth II celebrates her Diamond Jubilee. It's an unbelievable event to be part of; this is only the second time in the history of the British monarchy that a ruler has been on the throne for 60 years (the last was Queen Victoria). It also offers fashion fans and royalists some of the best KATEWATCH opportunities.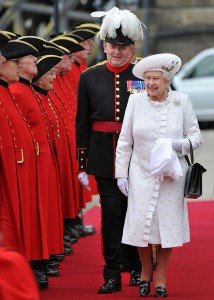 Duchess of Cambridge, Kate Middleton seems to be in love with PLEATS. The Duchess of Cambridge showed of her thrifty side by repeating her pink Emilia Wickstead frock to attend the Queen's annual summer garden party held at Buckingham Palace. She wore the same dress to the Sovereigns' Luncheon as part of the Queen's ongoing Jubilee celebrations on May 18th. Only this time Kate updated the long sleeved blush pink pleated dress by adding a stunning pale pink hat designed by Jane Corbett.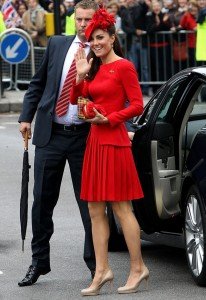 On the first day's celebrations, Kate looked striking in a patriotic red Alexander McQueen dress (it's a sleeved version of a former design from A/W 2011) with a beautiful red hat by Sylvia Fletcher as she joined members of the Royal Family on The Spirit of Chartwell as it followed the flotilla of boats down the River Thames.