In my previous post I wrote about a Real Estate Company – AMR Group creating a new Fashion Council – India Fashion Council (IFC) in alliance with few media personalities, a former FDCI Executive and some designers. You can read the previous post here:
On the 26th of June the Board of Fashion Designers Council of India (FDCI) had a meeting and took stock of the so-called new Council's formation and unanimously decided to disassociate with any such organisation that is planning to form an alternative fashion council. The designers who were approached by IFC did agree to participate in it under the wrong projection made by AMR that a National Daily is backing the new venture, have now washed-off their hands from it. Once it was clear that IFC formed by AMR is not a Non-Profit Organisation and is in no way associated with the claimed National Newspaper, most participant designers withdrew.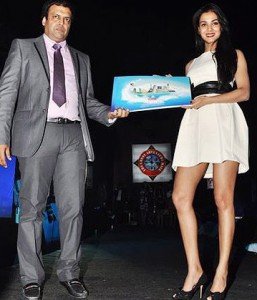 Resultant the much-touted Press Conference and post party announcing the launch of India Fashion Council at BlueFrog on the 1st of July stands cancelled now.
The most ridiculous excuse AMR MD, Kapil Aggarwal came out with was that IFC is India Fashion Company and was erroneously mentioned as India Fashion Council by their PR Agency. Well it is nothing but a white-lie because I have in my posession numerous communications sent out to designers and other people from the fashion industry where IFC was clearly mentioned as India Fashion Council. Kapil Aggarwal in his letter to FDCI President, Sunil Sethi writes – "This is to state that the word " council" was never the format of IFC , and its a complete mistake of our PR ageny involved in the promotion of Indian Fashion Company."
Finally an ambitious businessman whose sole – objective is to get his photographs on Page3, which he has ensured by buying Medianet space in Times of India has been exposed and his fashion council stands nipped at the bud.