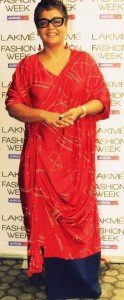 Anjana Sharma joined IMG Reliance as Director Fashion in January 2011 and was at the helm of affairs of Lakme Fashion Week (LFW) that is co-organised by IMG Reliance and Lakme. But Anjana's stint was cut-short after been with IMG Reliance only for 19 Months.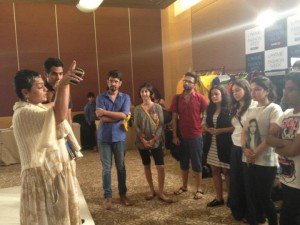 IMG Reliance has asked Anjana Sharma to put in her papers and the person replacing her is from Delhi and is from the fashion industry. The disastrous Winter/Festive 2012 Edition of Lakme Fashion Week was probably the nail in the coffin for Anjana Sharma. Lacklustre list of participating designers, total vaccum of business at the fashion week and virtual boycott of LFW by the luminous Board ere signs loud enough hinting at the deteriorating levels of Lakme Fashion Week. The stormy session post the LFW where the Board was volatile and upset at way things were going on at Lakme Fashion Week was widely reported in the Press.
Delhi is undoubtedly the Fashion Capital of India and hope the Delhi person replacing Anjana Sharma as Director Fashion at IMG Reliance will resurrect the Lakme Fashion Week. Meanwhile don't know if Anjana Sharma will try her luck with AMR Group's dubious Indian Fashion Company (IFC), which tom-tommed about floating a Young Designers' Forum (YDF) that Sharma strongly advocated for.