Yoga, which took birth in India some 5000 years ago has been adopted in the west with a vengeance. We saw the evolution of Bikram Yoga in the 70s in the US where Bikram make his pupils sweat it out in 105 degrees fahrenheit in skimpy briefs and G-strings. Then came Power Yoga that is essentially yoga with brawn. It's the American interpretation of ashtanga yoga. And now we Naked Yoga where you go au naturale.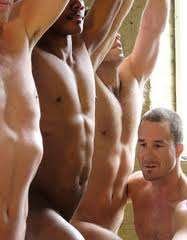 The idea of stripping while working out may be uncomfortable for many, but a a number of men in Edmonton are embracing it by signing up for naked yoga class. Chris McBain, the naked yoga instructor at Shanti yoga studios, offers a men's-only class which is the only one offered in downtown Edmonton. He says people are going back to their natural state and embracing nudity quite comfortably. McBain believes that naked yoga is here to stay and it will grow bigger as people are very keen on the concept.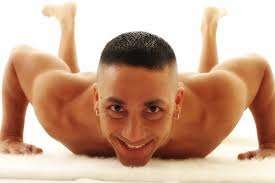 Naked Yoga for men definitely has its risks. All those complex aasanas may accidentally squeeze the 'man-thing' or ouchhhh…the scrotal sack! Indulge in it at your own risk!