Wonder why the female hostesses on 'Extraa Innings' are changed every year while the male ones are there season after season. Yet another case of 'gender inequality' or as a politician, rather our Coal Minister said some time back – "women 'purani ho jaati hai' with passage of time"??? I also wonder why 'Extraa Innings' sign-on women with funny accents??? Rochelle Rao and Karishma Kotak have firangi accents.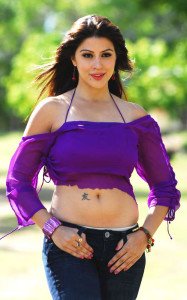 Rochelle Rao has beaten Karishma Kotak hollow in fan-following and it seems the commentators, cricketers and the team staff, they have all got the hots for her. But this Chennai hottie has got her head on her shoulder and focussed on bigger things in life like the Miss International pageant and Bollywood. But a cuckoo told me that Rochelle and Virat Kohli have a great chemistry going. Karishma Kotak whose claim-to-fame is Bigg Boss is a loud-mouth. She went about town bragging that she is in Sohail Khan's next movie opposite Salman Khan, which was vehemently denied by Sohail and then led the tabloids guessing that she is having a thing with her Bigg Boss co-contestant Vishal. No cricketer is taking the chance of getting close to madam Kotak as they fear that she will leak it to the press. They are happy with the Cheer-Leaders!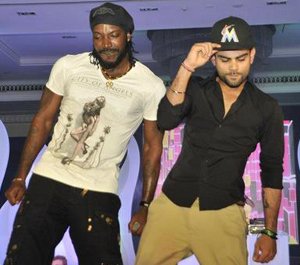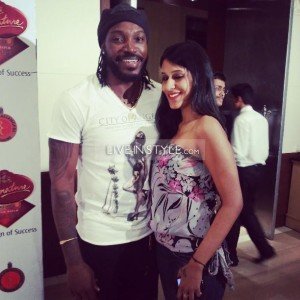 After Match parties are going on though Rajeev Shukla shouts from the roof-top that parties are not a part of IPL. Vijay Mallya and his Signature after match parties are on every night. Yes the party starts with a fashion show, which is nothing but an excuse to show legs. Why Rina Dhaka had to be part of such shows? Why Rina why??? Models make mega bucks so it's justified but designers don't get a penny.
By the way folks can you tell me this photograph of Rahul Gandhi and Gauri Khan is from which IPL?