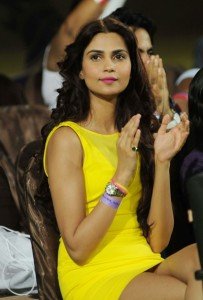 Sahara Shri – Subroto Roy may have announced exiting from IPL's Pune Franchise and terminating the sponsorship of the Indian Cricket Team due to bad treatment meted out to him by BCCI head-honcho, the stubborn N. Srinivasan and encashing of the Bank Guarantee. But that may be just a smart move on Sahara Shri's part to exit from IPL where he sunk in Rs.1700 Crores for Pune Franchise for 10 years. Recovering Rs.1700 Crores over 10 years through Pune Warriors seemed like an impossible task and on the other hand since the Government of India allowed private participation in Defence Industry, the biggies are plunging in. We already have Tatas, Mahindras and few more.
Sahara is planning to invest Rs.1500 Crores in a Defence Company -Pipavav Defence & Offshore Ltd, which is lately much in news. Nikhil Gandhi, the man behind Pipavav is a 'Rag to Riches' story and has many grey shades. However wonder why the group is so hush-hush about it and dealing through a rogue and tainted stock market manipulator, Vimal Rathod who was trapped by SEBI during his stock market manipulation for Karuturi Global??? Sahara has already bought in shares worth Rs. 150 Crores in Pipavav and now holds more than 10% stake in the company.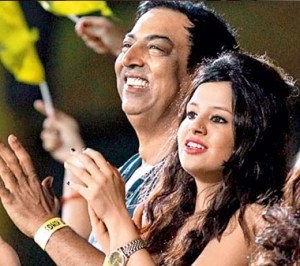 Now see the maths that fits so well that it makes me believe that Sahara's exit from IPL and/or Cricket sponsorship in general is not about N. Srinivasan and Subroto Roy ego-tussle but something else. Sahara didn't pay BCCI the yearly instalment of Rs. 170 Crore arguing that the franchise price needs renegotiation. But then shares worth Rs. 150 Crores in the said defence company was done just weeks before BCCI encashed Sahara's Bank Guarantee. Rs.1700 Crores was the cost of Pune Franchise – a losing deal the way Pune Warriors were going. Why not invest Rs. 1500 Crores in lucrative defence business as India is one of the world's top defence spenders that is looking to modernise its military. 
More on this to follow…