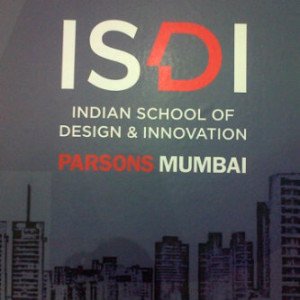 Well 108.168.206.104/~fashions/ takes the pride in breaking the news that Parsons is opening an associate school in Mumbai. It was in mid November 2012 when fashionscandal broke the news:
PARSONS To Open A Campus In MUMBAI
November 16 2012
Followed it with another breaking news:
PARSONS Is Finally Here, In MUMBAI
February 07 2013
I was getting lot of queries from youngsters inclined in finding more about the Parsons Mumbai. Well folks all the info you need is finally addressed here by PARSONS Mumbai:
ISDI Parsons Mumbai
Submitted on 2013/05/16 at 5:44 PM
Dear interested students,
ISDI – Indian School Of Design & Innovation Parsons Mumbai is in collaboration with Parsons The New School for Design , New York. Our Undergraduate Diploma Program starts in July 2013 and Post Graduation Certificate Program starts in Sept 2013. Admissions are Open for Both and Entrance Exam Dates are 18th, 21st and 28th May. Kindly visit our website http://www.isdi.in to register online for the test or call us on +91 88********
Thank you
ISDI Admissions Team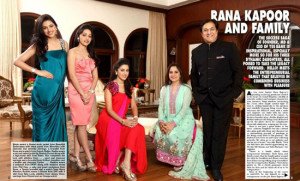 But let me narrate a very interesting episode that has got a lot to do with ISDI PARSONS Mumbai. The affiliation with Parsons New York was orchestrated by a Parson alma-mater – Radha Kapoor who is the owner of ISDI PARSONS Mumbai. Radha Kapoor is one of the three daughters of Rana Kapoor, the man at the helm of affairs at YES BANK. 
Incidentally fashionscandal.com also did a piece on Radha Kapoor's sibling…Rana Kapoor's youngest daughter but since the piece was 'not so charitable', Mr. Kapoor got very upset. Now typical of Indian richie-riches, he wanted to wipe me and 108.168.206.104/~fashions/ out. He filed police complaints and yes cops are so prompt at acting on the behest of the Capitalist biggies that I was literally hounded. I stuck to my gun claiming that what I wrote was factually correct and did not take the article off. More harassment followed but then those are the risks I am willing to take for my readers. But eventually I succumbed when a very-very-very senior journalist, who is and has been an editor with couple of prestigious publications made a friendly request on behalf of Mr. Rana Kapoor to take the post off.
So I am pretty happy to be of some use to Rana Kapoor's eldest daughter – Radha because they have come to 108.168.206.104/~fashions/ to spread the news that ISDI PARSONS Mumbai is starting Undergraduate Diploma Program  in July 2013 and Post Graduate Certificate Program in September 2013. Isn't it a proud moment for 108.168.206.104/~fashions/???
What Goes Around, Comes Around!