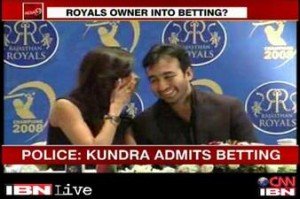 When the IPL Spot-Fixing scam hit the nation with the arrest of three Rajasthan Royals players, the social circuit spoke about Raj Kundra's involvement in hushed tones. Raj Kundra may brag in magazine interviews about his 'Rags to Riches' story – how he sold Pashmina shawls imported from India in the European market and made his first big-bucks and then ventured on to trading home aplliances, jewelery and stuff. But then every NRI in London knows about the real deal behind Kundra's mega bucks. The magic formula was a mega-million VAT Fraud.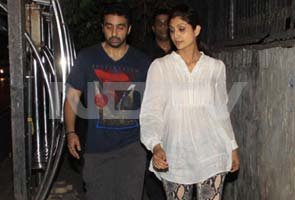 The Multi-million VAT scam is basically a complex system of defrauding the government of taxes by creating bogus importing companies. Unfortunately many NRIs in UK indulged in the VAT scam. Some got caught and few lucky ones escaped and now polluting the country of their origin.
It seems IPL Team owners have taken to 'Betting' as an integral part of their 'Revenue Model'. And since the law against 'Betting' is so mild in India, the likes of Gurunath Meiyappan and Raj Kundra indulged in it. Like Vindoo Dara Singh and Gurunath, Raj Kundra too knows very well that any confession made to police isn't admissible in court, a vehement denial will follow.
Bloody crooks. Hope Raj Kundra is ousted from IPL and any other form of Indian Cricket permanently. He should go back to VAT Scam!!!