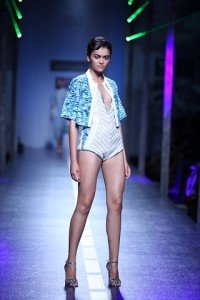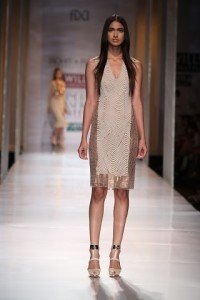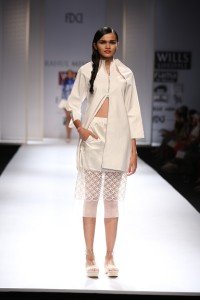 It wasn't an easy task to narrow down to the best three collections that I saw at the just concluded Wills Lifestyle India Fashion Week (WIFW) Spring-Summer 2014. More than fifty designers showcased their collections over the five days and shortlisting 'My Top-3' was indeed a herculean task.
The parameters over which, I decided my best three were style and cut, fabrics used (summer friendly), texturisation techniques applied and finally the overall construction and finish. Mind you, this is my personal Top-3.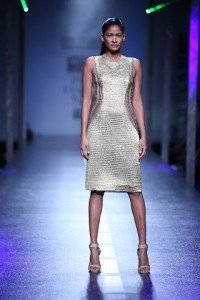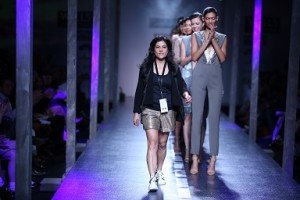 I enjoyed Namrata Joshipura's collection. The 'storm' and 'ocean' prints were absolutely fabulous. The printed shirt-dress with lapels encrusted with metal embroidery and gold metal dress with all-over metallic embroidery exhibited the finesse with which, it was executed and same was the case with the jumpsuit. Floral cut-work skirt, shirt with metallic detailing on the collar and the placket grabbed my attention too. Lastly I loved the sporty feel of the collection and clean constructions.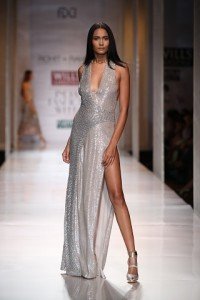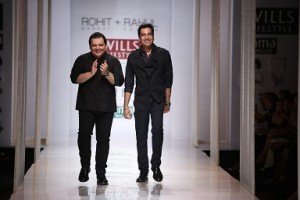 Rohit Gandhi and Rahul Khanna used the nude tone and sheer fabric to exhibit a super glam and sensual look. It is definitely not easy to execute metallic embroidery work on flimsy net but the duo did it deftly. The interplay of sheer with opaque was interesting. But what was astounding was the way the dresses were structured using panels at the waist, princess-seams around the bust and the juxtaposition of the contours of the horizontal rows of sequin embroidery with the curved and circular ones. It was nothing but sheer engineering. Loved the combination of pewter with icy-silver sequins and the impeccable finish.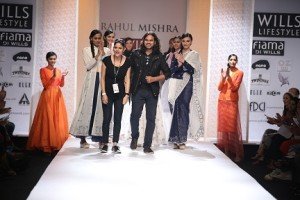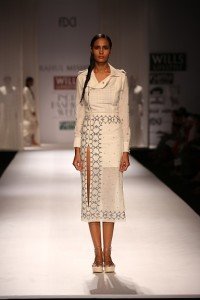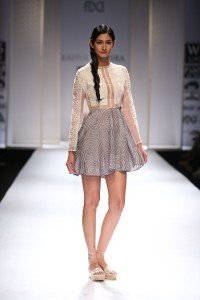 Rahul Mishra's interplay of traditional Jaamdani weave with jersey and contemporary quilting work on his ensembles were beautiful. Even the often-used Baandhani work found newness in the way Rahul used it on his garments. Interplay of sheer and opaque found way in Rahul Mishra's collection too.