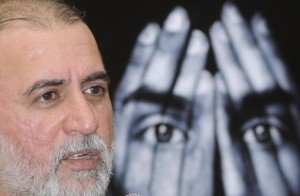 Here is the verbatim of the email sent by the Tehelka employee who was sexually assaulted by Tarun Tejpal of Tehelka to the publication's Managing Editor – Shoma Chaudhury. The email vividly states the extent of sexual assault the girl went through and I am sure you will get lumps in your throat after reading it. Tejpal should be arrested.
Victims's email to Shoma Chaudhury:
Dear Shoma,
It is extremely painful for me to write this email to you – I have struggled with finding an easier way to say it, but there isn't one. The editor in chief of Tehelka, Tarun Tejpal, sexually assaulted me at Think on two occasions last week.
From the very first moment, I wanted to call you, or find you and tell you what he had done to me – but given how absorbed you were at Think; preparing for and conducting sessions, and the fact that it was impossible for the two of us to get even a minute alone together, I could not. To add to this, I had to process the fact that it was Tarun who molested me — my father's ex colleague and friend, Tiya's dad, and someone I had so deeply respected and admired for so many years.
Both times, I returned to my room in a completely distraught condition, trembling and crying. I went straight to Shougat and Ishan's room, where I called G Vishnu and told them what had been done to me. (All three of them are copied on this email.
You can contact them for any clarifications you see necessary). The second time he molested me, I even told Tiya what happened. When he heard I'd told Tiya (she confronted him), he lashed out at me, and I became truly terrified of what he would do. I avoided him in all situations except in rooms full of people, until I checked out of Think on Sunday.
As of Saturday evening, he sent me text messages insinuating that I misconstrued "a drunken banter". That is not what happened. Banter does not involve forcing yourself on someone, trying to disrobe them, and penetrate them with your fingers despite them pleading for you to stop.
As you read through the details of what happened in the attachment to this mail, I hope you will also understand how traumatic and terrifying it has been for me to report this to you — and yet how critical it is that Tehelka constitute an anti sexual harassment cell as per the Vishakha guidelines immediately, to investigate this matter.
At the very least, I will need a written apology from Mr Tejpal and an acknowledgement of the same to be circulated through the organization. It cannot be considered acceptable for him to treat a female employee in this way.