In the last season at Paris Couture Week, Martin Margiela introduced Denim in Couture fashion and at the ongoing Paris Couture Week, Spring-Summer 2014 it is the humble Sneaker that has achieved the couture status, courtesy Chanel and Dior. Raf Simons showed sneaks at Dior on Monday and Karl Lagerfeld followed suit at Chanel Tuesday.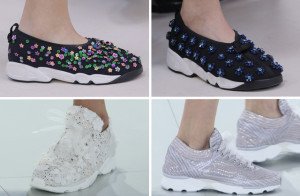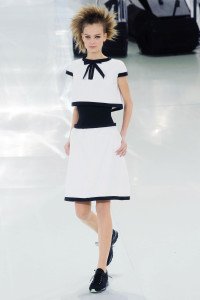 The sneakers used by Lagerfeld were no ordinary sneakers. They were bespoke sneaker made for Chanel by the house of Massaro. The Chanel sneakers were crafted out of snake skin and were adorned with pearls and lace. Raf Simons went for sneakers that were slip-ons for the Dior show. These comfy shoes were bejeweled with colourful stars and flowers.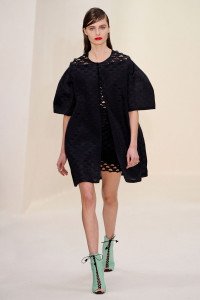 Guess who were the happiest lot with the haute trend of sneaker-like footwear at the couture show? Undoubtedly the models were the happiest lot to strut down the ramp in them.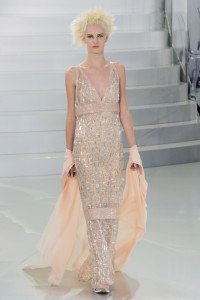 Interestingly, both Dior and Chanel went for soft hues for their respective spring-summer 2014 couture lines. Lagerfeld's collection for Chanel emphasised on wasp-waist silhouette with corsets and boleros in sorbet hues. The look was absolutely girly and innocently flirtatious! Chanel show concluded with a bridal line of column gown with intricate embroidery.