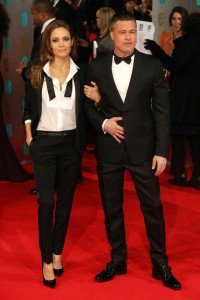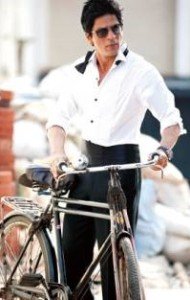 I am not a big fan of Bollywood Star – Shahrukh Khan's style statements. There's is nothing much individualistic about Shahrukh's look and more than often the suits and jackets he dons are more tacky than classy.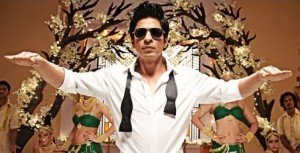 I wasn't appreciative of Shahrukh's open bow-tie look in his superhero flick – Ra-One because for me certain elements in men's fashion are best left unimproved. Anyway the folks loved SRK's casual adaptation of the Classic Bow-Tie so who am I to comment.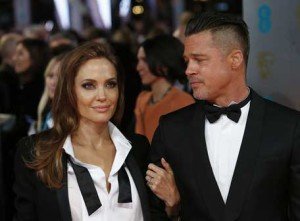 Sunday night Angelina Jolie and Brad Pitt walked the BAFTA Red-Carpet in matching Saint Laurent menswear by Hedi Slimane. Brad had his Bow-Tie perfectly knotted, while Angelina gave the bow a sexy twist by leaving it untied a-la Shahrukh style. Angelina left the shirt collar up with few buttons undone with the bow-tie just thrown across the collar. I am not sure if she was inspired by SRK's look but let me for Shahrukh's benefit assume that for once a Bollywood star inspired a Hollywood Diva!