I strongly believe that the Indian Fashion Fraternity is unique in both, good and bad ways. The fraternity's certain  constituents idiosyncratic ways, arrogance and Janus like dual behavior bewilders me. Also there are many questions of which, I never found answers like how a designer not only survived but flourished in the industry or why a physical appearance of a designer is more important than his/her creations. Most importantly I never understood why are there so many fashion weeks.
Folks I have a humble request and that you kindly take this post with a pinch of salt and pardon my ignorance. Now I have the following questions:
* What makes Manish Malhotra a top-notch designer? He dressed few film actresses and that's about it. So is Bollywood styling jobs the ace up his sleeve because honestly his creations are a blend of Rohit Bal, Varun Bahl and at times Anamika Khanna and Tarun Tahiliani's looks? And why HT City has to feature Manish Malhotra on the front page even he lands in Delhi, farts and goes back?
* Why Sabyasachi is so surreptitiously arrogant? Why can't he respond to a revered fashion personality's repeated queries when he is getting him a big-ticket client? I know calling Sabya to be surreptitiously arrogant would offend most but that's his calculated strategy. Yet I fail to understand if someone is offering you a half-a-crore trousseau business, why those nakhdas? Is Sabya a greater designer or a better marketing man in the industry? Why a scribe cannot criticize his collection? By the way Band, Baaja, Bride has earned him enough moolah that he is soon opening a mammoth 10,000 square feet plus store in Delhi to Band Bajao the rest.
* Why Rahul Mishra is acknowledged by his peers only after winning the International Woolmark Prize in Milan? He has been doing equally brilliant collections for almost five years now. Do we still need Firang approval to appreciate a upcoming designer?
* Why none of the fashion magazines don't hire a straight male in their fashion editorial team? Is it an unsaid basic disqualification?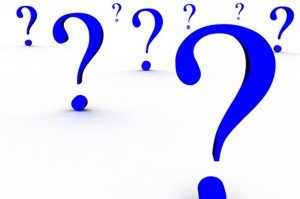 * Why does Infinity Luxury Group that owns the franchise of numerous international luxury labels like Roberto Cavalli Missoni, Emilio Pucci, Versace closely guard the fact that the company is funded by a Kanpur based Guthka baron – Shrikant Chaurasia. He owns Rajshree Guthka that is famous for the Kamla Pasand brand. Does Infinity Luxury  feel that association with a Guthka Company is too 'LS'? DS Group owns the license for Tom Ford in India. Their Guthka roots haven't made any dent in their luxury business?
* Why does Vijay Singh of India Bridal Week yet again want to do a 5-day event in Delhi when his biggest sahara – Sahara Shri is locked up in Tihar and Sahara will no more the magnanimous sponsor for the event? Why does he want to put in his personal money in the event? Yeh kya locha hai bhai?
* Why are certain couples who make the most hideous clothes surviving and flourishing? You know who all I am talking about – Anjalee & Arjun Kapoor, Kapil & Monica, Rimple and Harpreet and Manu & Mamta. Are their people who like ugly clothes?
* Why Indian Corporate Houses never supported the fashion industry? Why Reliance have to get international brands when there are much more talent here?
* Why hasn't the Enforcement Directorate ever raided luxury stores in DLF Emporio where 95% transaction are done in cash? As per the law only unto Rs. 25,000 can be accepted in cash. I was told by staff of these stores that the credit card machines are used rarely and are rotting.
Please folks provide me the answers!