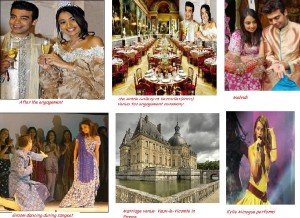 When the world's richest Indian – Lakshmi Mittal's only daughter, Vanisha Mittal got married to Delhi lad, Amit Bhatia, it was expected that it would beat all records of 'Big Fat Indian Weddings'. LN Mittal reportedly spent $78 Million in his daughter's wedding in June 2004.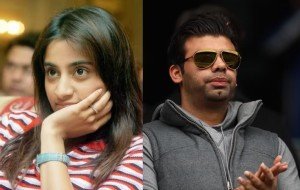 Alas the wedding did not even last 10 years. Last year Vanisha Mittal Bhatia filed for divorce from Amit Bhatia. Whether the divorce petition has finally become a divorce decree is not yet known. I tried my various London sources to find out about the reason behind the rift and most of them who hobnobbed with the couple said that it was simply a case of a 'prodigal son-in-law'.
Amit Bhatia used to be on the Board of his pop-in-law's football team – Queens Park Rangers (QPR) FC. Lakshmi Niwas Mittal had 34% stake in QPR but that was bought over by Tony Fernandez of Air Asia. Tony's Air Asia is taking off in India from 12th of June and Amit Bhatia's father, Arun Bhatia's Telestra Tradeplace has 21% stake in the venture with Tatas owning 30% and Tony Fernandez having 49%. Gossip mill believes that Arun Bhatia's 21% stake in Air Asia is nothing but Laksmi Mittal's money.