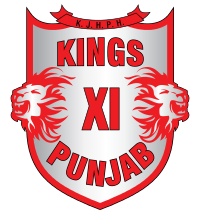 So what happens to the Indian Premier League (IPL) team – Kings XI Punjab post the Zinta – Ness fracas? After all the drama it is unlikely that Preity Zinta and Ness Wadia can carry on as co-owners of the team along with Mohit Burman. One of them has to buy out the other's stake. Conspiracy Theorists say that the whole fracas is aimed at one designing to sell-out at a premium because of financial crunch.
Anyway, personally feel that the complaint filed by Priety Zinta against Ness Wadia shouldn't have had Section 354 applied  on it. As per Preity's side of the story it was more of threats, abusive language and criminal intimidation. Was is molestation? 30th May, the day the said incident happened was Ness Wadia's birthday and whatever little CCTV footage shown on TV clearly show Ms. Zinta is hogging the first-row in the Garware Box while Wadia family who have bigger stake in the IPL team stuck to the last row. Zinta could had been graceful and accommodate co-owner's family. Still it doesn't justify the behavior that Preity alleged against Ness. Whatever little I have known Ness Wadia, he comes across as a gentleman but then don't know much about how ex boyfriend-girlfriend behave.
One thing I find fishy. Why Preity Zinta have to fly out to Los Angeles within 48-hours of her filing the complaint? It is not that she is making any movie and she had committed dates to the producer. In fact sources say that her boyfriend is in LA.
By the way, (again as per reliable sources), Ness Wadia is to be engaged soon to an Italian former model Hanna. This news was doing the rounds and Ness and Hanna were seen together. Did it irk Ms. Zinta? Anyway now since there is no CCTV footage with police, they have to rely upon eye-witnesses and I was surprised when Preity Zinta's most strongest supporter, Salman Khan absolutely dodged the question and did not take sides. In fact Bollywood is diplomatic and carry the opinion that the issues should have bee sorted internally.
Anyway Kings XI Punjab's future is daisy. Does Preity Zinta have the moolah to buy out Ness Wadia's stake? Even if she has or gets some financer, will Wadia sell his stake because now it will be an ego issue too. Wadddyyyaaa Say???